If you take part in the Sakaeya Kimono shop one day Kimono rental, we will offer you to use our hair accessories and makeup kit for free!
It's a beautiful experience to make your hair up and decorate it with some Japanese style hair accessories, and to put on special make up. We do not specialize in these parts of the dress-up process, but we will be happy to advice you. Experience our one day Kimono rental! You don't need to bring anything, just bring yourself and your interest in Japanese traditional attire. We will help you become a Kimono beauty!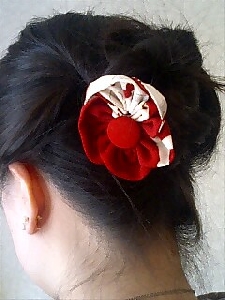 | 1/1 pages |
calendar
Contact
info@kimono-sakaeya.com
Charity sell for our earth quick
http://kimono-sakaeya.com/global/
English main site
http://kimono-sakaeya.com/Tokyo/
Facebook
https://www.facebook.com/sakaeya2daime
selected entries
categories
archives
recent comment
links
profile
search this site.
others
mobile
powered