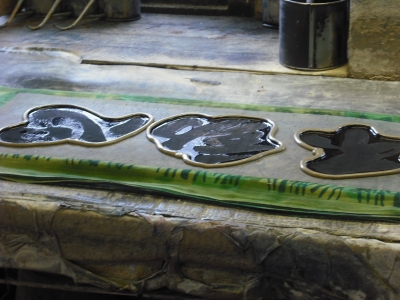 Since the request from the craft man, I can not put all photo on this site, please visit our Facebook page, if you want to see more photos.
Kimono Shop Sakaeya
|
Facebookページも宣伝
Real Yukata is not used prited style, like on paper and normal clothe but Chusen style.
The Chusen coloring method is a technique that pours a dye over the cloth to color the fabric multiple colors. The fabric is folded and a barrier is created around the area to be colored using a paste with the dye being poured inside the barrier. The dye is then sucked from the bottom of the fabric using a vacuum pump. How much the dye penetrates depends on how much dye is used and how the vacuum pump is operated. Another feature of this dye method is that the dye passes through the fabric coloring both sides of the fabric.
If you like to see real Chusen Yukata, our shop offer you real one.