JUGEMテーマ:
地域/ローカル
Hello from Harajyuku/Tokyo home salon.
I had very funny couple and sweet from Singapore!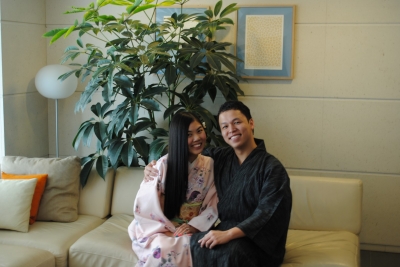 They was my 1st guest of special offer. I think it is good experience for you to get touch Japanese culture trough Kimono! Looking forward to having 2nd guest and more :)
Special offer 5000yen
No time? Only try on Kimono? Yes, we have a special opening offer.
Special : 1 hour Kimono Experience 5,000yen at our salon
All inclusive Kimono rental with dressing, staying our salon and take photos,
provide a small tea ceremony, minimum passenger count is 2.