I got some request... They are interested in my Kimono. I had been shy but changed my mind.
Here are my newest Kimono!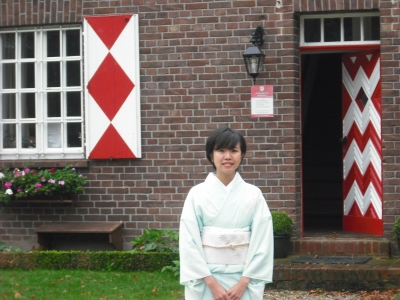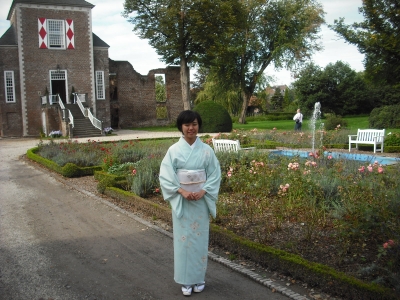 Kimono
Made in Kyoto by Kawakatsu
This is Tsukesage style, not Homongi for summer.
Obi made in Kyoto Nishijin, Tsudure
I thought Homongi is too decorative for hot summer, when you see Homongi there are many pictures so you may feel more hot. Ttukesage is less pictures and simple, you feel cool when you see it and color is like a mint
sherbert.
But I took this photo in Germany and it was not hot day,