Honjo-kasuri started in Honjo-city and Kodama-county, north part of saitama prefecture since where ware very active of growing of silkworms. Originally farm family's daughters weaved for their own workday's clothes then it became industry. However it is hard to find it now even. Only over 80 years still keep it.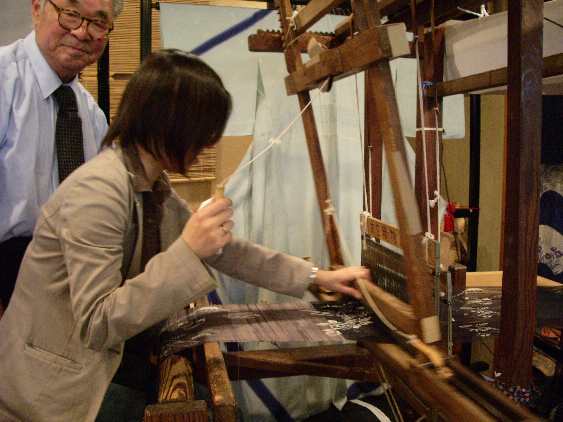 At 27of May in 2006, Sakaeya welcomed Mr Akira Arakawa who is a traditional craftsman and his wife and got the chance to show their weaving technique to our customers and let them try it. TV Saitama came the event then they introduced us on the TV.
Center Mr Arakawa and his wife.