Chichibu in Saitama prefecture has been a famous for its sericulture and silk fabrics since the Edo period. At the end of this period (the middle of 19th Century), the hogushi weaving technique was invented and developed in Chichibu in the early 20th Century. It became a trendy and fashionable fabric for a daily-wear kimono, and modern and stylish patterns developed during Taisho to early Showa eras.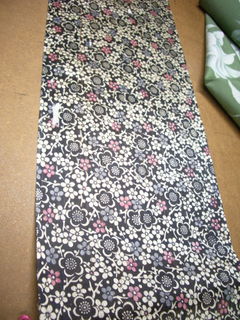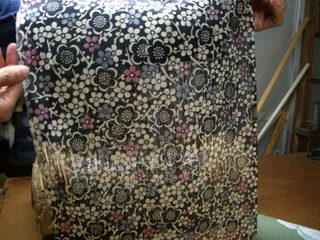 To start, the warp is held by interim weaving. The fabric is then removed from the loom and is printed by stencil. Once this printing is completed, the real weft is woven and the interim weft is untied. This process is called hogushi. The characteristic of hogushi fabric is fairly light and double-sided. Due to the warp printing, the pattern is soft and blurred, even if it the colors are bold and vivid.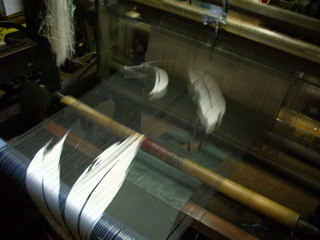 This technique of printing patterns on the warp before weaving, has been difficult to do with mechanized production. Therefore craftsman still printed it carefully by hand and weave it by a traditional loom.  Unfortunately, the number of craftsmen is presently only a very few.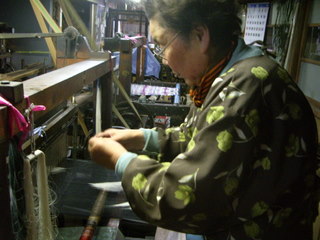 Sakaeya is planning a small trip to visiti Chihibu to see Chichibu-meisen. If you are interested in participating, please let Kahori know.
Warp: the set of lengthwise yarns through which the weft is woven.
weft: yarn which is drawn under and over parallel warp yarns to create a fabric.
Thanks to Arakei Orimono and Denise