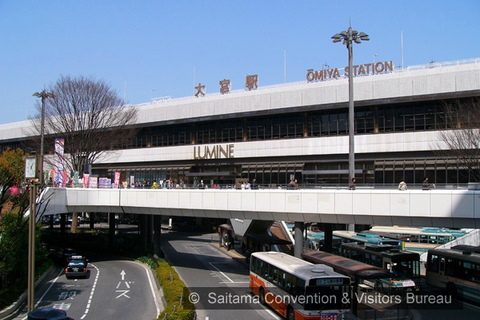 Sakaeya Kimono Shop is at Omiya. Omiya is part of Saitama city and is just outside Tokyo. It takes about thirty minutes by JR line, and you can get here from Narita Airport directory by ON liner bus or JR Narita Express train line.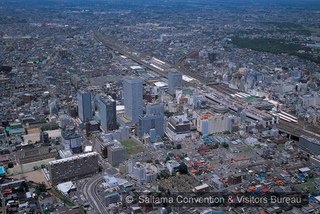 Near Omiya station, there are many department stores, for example, Sogo, Marui and Takashimaya. You don't need to worry about where you can shop! We have many places of amusement close to Omiya station too. Just two years ago the railway museum was constructed. Whenever at this area, you can hear charting voice. You may never be bored in this area.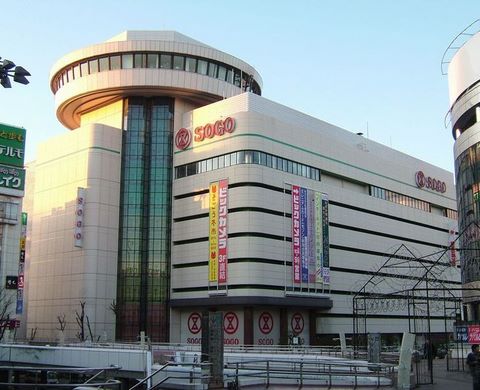 Going over family's Kimono shop for 10minutes from the station on foot, there is a shrine which called Hikawa Shrine. It is said to the one of oldest shine in Japan. Actually Omiya means "big shrine", so the name comes from it. Local people are very proud of having it here, since it gives us a holy and traditional atmosphere and silent in spite of near Omiya station. On the 1st and 15th of every month, there is a small festival in the precinct of the shrine. You would have a chance to see Kagura which is a holly performance for god and getting a service of tea for free of charge!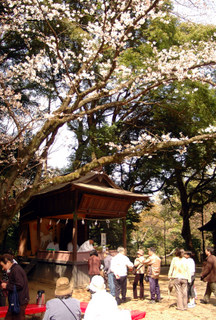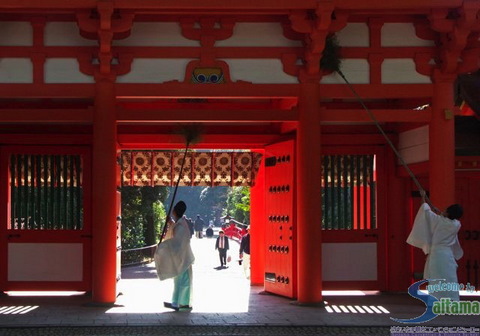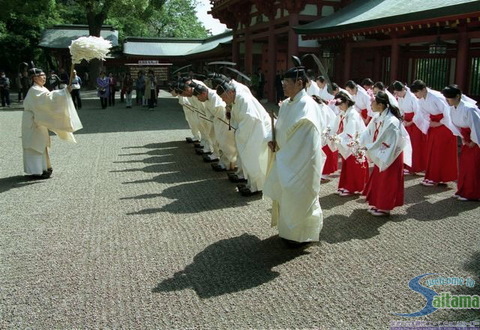 Another twenty minutes from the shrine, there is a special area called Bonsai village. Seven Bonsai artists open their garden to everyone, so you can see lovely Japanese cultural potted gardening. Some garden own Bonsai which are over 200 years old! The air is fresh, and there is a lot of beautiful green countryside.
I can say Omiya is a very well balanced city since there are three aspects as I described. Good for shopping, historical and very rich in green. What's more, you don't need a wallet to enjoy here. Imagine, at the Omiya station area, you can enjoy window shopping at departments, and Come to the Hikawa shrine on the 1st or 15th, you can get a free Japanese tea then go to Bonsai village, you can see a Japanese special art culture "Bonsai" there for free. Everyone must come here once!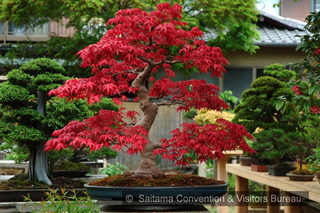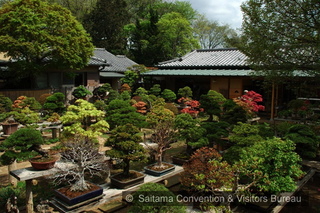 For more information
http://www.jnto.go.jp/eng/location/rtg/pdf/pg-309.pdf
http://www.scvb.or.jp/e/index.html
http://en.wikipedia.org/wiki/%C5%8Cmiya-ku,_Saitama
Other place of interest:
1.
John Lennon Museum
2.
The Railway Museum
3.
Cartoon Art Museum