Voice from Singapore
blog
http://rhinestic81.blogspot.com/2009/11/day-1-bathing-yourself-in-japanese.html
=================
Kahori, Christine (my kimono-dresser), the make-up artist (couldn't remember her name.. Argh!! My memory's failing again.. argh) and Kantarou (our photograhper) had been so friendly and funny. It was more like a culture exchange with friends.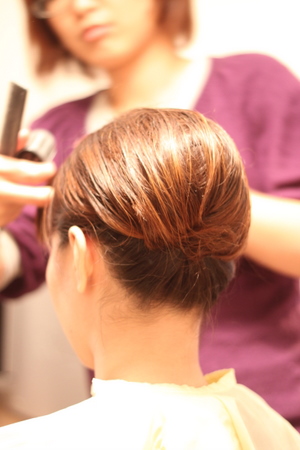 My make-up artist was really friendly and gentle. It was a little sad that she couldn't really converse in English and I was kinda holding back in conversing in Japanese (my Japanese conversation couldn't cut it..) though.. But still, she's very friendly! And she's really good and fast at creating hairstyles!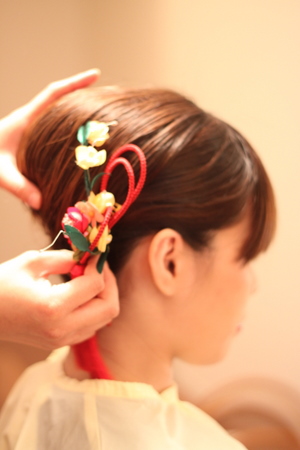 Even though Christine is an American, she's a Japanese at heart! I was a teeny bit jealous of her for being able to converse so well in Japanese! Hahaha.. But most importantly, her skills in dressing me in the traditional kimono (complete with the Furisode) were superb. The Obi that she tied was so pretty! And yep, the whole kimono held up well throughout the whole photo-shooting! (Think she was a little worried about the kimono not holding up..) Plus she's really funny!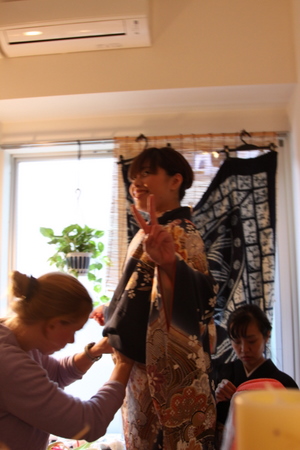 Kantarou, the photographer, speaks amazing English. And he's fun to work with. Heard from XB that he's currently taking Masters in photo-journalism! Looking forward to seeing more of his works (oh, the photos he took in Nepal were amazing!)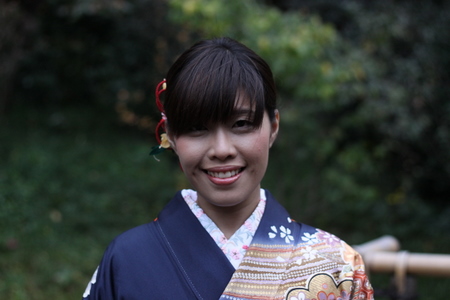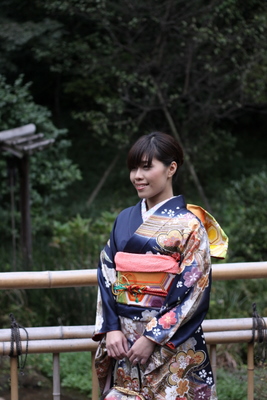 And most importantly, Kahori had been truly wonderful and patient. I had asked her tons of questions via email prior to the Tokyo trip, and she replied to all my queries. It also had been fun chatting with her. Kahori, the Furisode was really breath-takingly beautiful! Thanks! (I'm really really sorry for tripping over the Furisode!!!! ><) And I'm glad to be able to experience the process of traditional tea ceremony!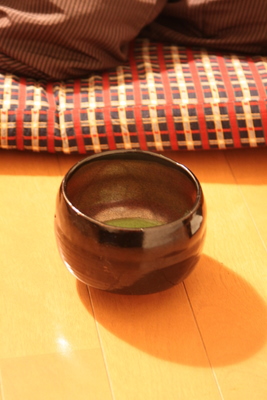 ================
Thank you so much for your comments and it was great to have you. All our members enjoyed being with such cute lady!
Kahori