As I am a Japanese, this year it was heard to say " A Happy New Year (akemashite omedeto)". Because there are many suffers after the earthquake even now, thinking of them, why I can say " Happy (Omedeto)" .. But I also want to respect you and respect Japanese culture, so now I have made my mind to say " Happy new year" to you.
I wish all your happiness, healthy and peace.
This Obi is only for New year. Could you look at them? I dressed in Kimono and went to Kyoto at end of year to 1st of Jan but too cold to take off my all courts so only one nodule shop owner saw my Obi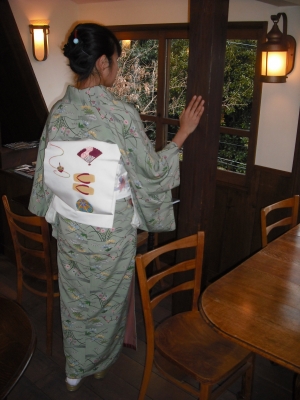 And one more, my partner also dressed in Kimono, please have a look , if you don't mind. He put Kimono by himself and takes care of them. It is great! Japanese has
bias for Kimono, "dressing Kimono by yourself is impossible" But it isn't! He proved it.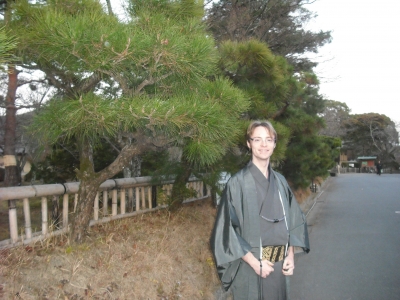 Being in Kimono and watching people in Kimono, I feel " New Year has come".
What is your country cultuer at new year?
2012 mo Yoroshiku onegai itasimasu!
Kahori