Kimono from Yonezawa, city ~Yamagata prefecture Tohoku area.~
Yonezawa is famous for its Kimono industry. In the Edo era, a wise feudal Yonezawa lord, Youzan Uesugi(1751-1822 Edo Era), as part of a plan of industrial reforms, encouraged the development of the silk industry as a way of helping his people overcome poverty in an area too cold to cultivate grain and that often suffered from famine. Former US president, the late John F Kennedy once said Youzan was one of the politicians he respected most.
An oath by Yozan, sent to the temple of Kausga, his guardian god though his life, expresses his character well:
1. The exercises, literary and military, which I have prescribed to myself shall I pursue without negligence
2. To be father and a mother to my people shall be my first and chief endeavor.
3. The words that follow shall I not forget day and night:
No extravagance, no dander.
Give in charity, but waste not.
4. Inconsistencies of words with actions, injustice in reward and punishment, unfaithfulness and indecency,-from these shall I diligently guard myself.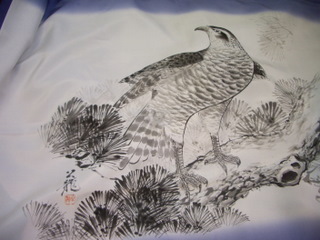 Youzan sometimes is expressed as falconine since his name, You; Falconie and San; mountain.
My friend is a big fun of Yousan so he made Yonezawa Kimono with Falconie picture.
One of Yozan's legacies was the many Kimono makers in Yoneza. Unfortunately, however, the decline of kimono culture in modern times has resulted in a number of these Kimono makers going out of business.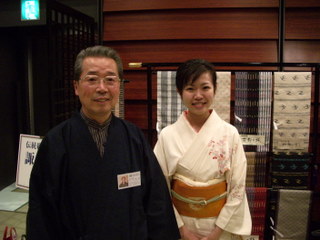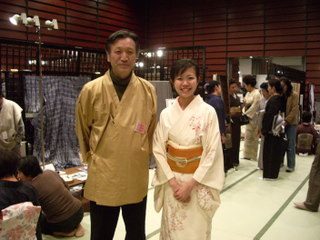 with Kimono crafts man in Yonezawa